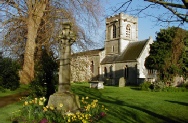 Site designed by Creativeh
Tuesday 15 August 10.00 - 11.30am
Coffee Pot Lysons Hall
3.00 - 4.00pm Tea & Tales
St Mary de Crypt
Saturday 19 August 10.00am - 12.30pm
Charity Coffee Morning
St Mary de Lode
Tuesday 22 August 3.00 - 4.00pm
Tea & Tales
St Mary de Crypt
Saturday 26 August 10.00am - 12.30pm
Charity Coffee Morning
St Mary de Lode
Tuesday 29 August 3.00 - 4.00pm
Tea & Tales
St Mary de Crypt
Saturday 2 – Sunday 17 September
History Festival Exhibition:
Hidden Lives II St Mary de Crypt
Saturday 2 Sept 10.00am - 12.30pm
Charity Coffee Morning
St Mary de Lode
1.00pm Gloucester Day Service
St Mary de Crypt
Sunday 3 September 7.30pm
Byrd & Tallis: Sine Nomine
Lecture Recital
St Mary de Crypt
We are very happy to carry out
christenings, weddings and funerals for all
those who live within our parish boundary,
or have a connection with our churches.
If you would like to have your child
christened or to be married in one of our
churches, then please contact the Rector,
Canon Nikki Arthy on 01452 523808 or
email her on:
Welcome
Christians have worshipped in Gloucester for many centuries.
Here in the Parish of Hempsted with St Mary de Lode and
St Mary de Crypt,Gloucester we are proud of the fact that we have
care of the oldest parish church in the city, St Mary de Lode.
Along with the other churches in the parish, St Mary de Crypt and
St Swithun's, we are part of the Church of England in the Anglican
diocese of Gloucester. Parish life is centred around the weekly
celebration of the Eucharist as we continue to witness to the love
of God in Jesus Christ in the city centre and Hempsted. We do
this in a growing partnership with Gloucester Cathedral as
together we serve the city. In everything we do,we seek to reach
out to the communities around us.
We welcome people who are established in their faith and those
who would like to know more.
Do come and see.
Canon Nikki Arthy, Rector
God of tradition and of change,
you lead your people ever onwards with gentle touch yet
insistent Word.
Give us the grace to seek you,
the honesty to engage with you and the courage to
interpret the Gospel to your world;
through Jesus Christ. Amen.
Weekdays Services
St Swithun's Hempsted
9.15am Morning Prayer (Friday)
10.15am Holy Communion 2nd and 4th Wednesday
St Mary de Lode
8.45am Morning Prayer (Tuesday)
10.15am Holy Communion 1st and 3rd Wednesday
St Mary de Crypt
1.00pm Sacred Space (Friday)
Holy Communion on last Friday of the month
(April - September only)
St Mary de Crypt Church opening times -
Monday, Wednesday and Saturday 12.30pm - 2.30pm
Tuesday - closed
Friday 12.30pm - 1.30pm
Weekly services take place in church on Fridays at 1.00pm between April and September when we will pray for our city.
Summer Season Events 2017 at
St Mary de Crypt will include…..
concerts, theatre, poetry, exhibitions,
family treasure trails,
storytelling, art workshops…
click here to download a list of
summer season events.
Christmas Day Lunch….
a message from Cath and Margaret
The Parish Office will be closed from 4 - 22 August
inclusive. Urgent enquiries should be directed to
Judith Mortimer 01452 386908